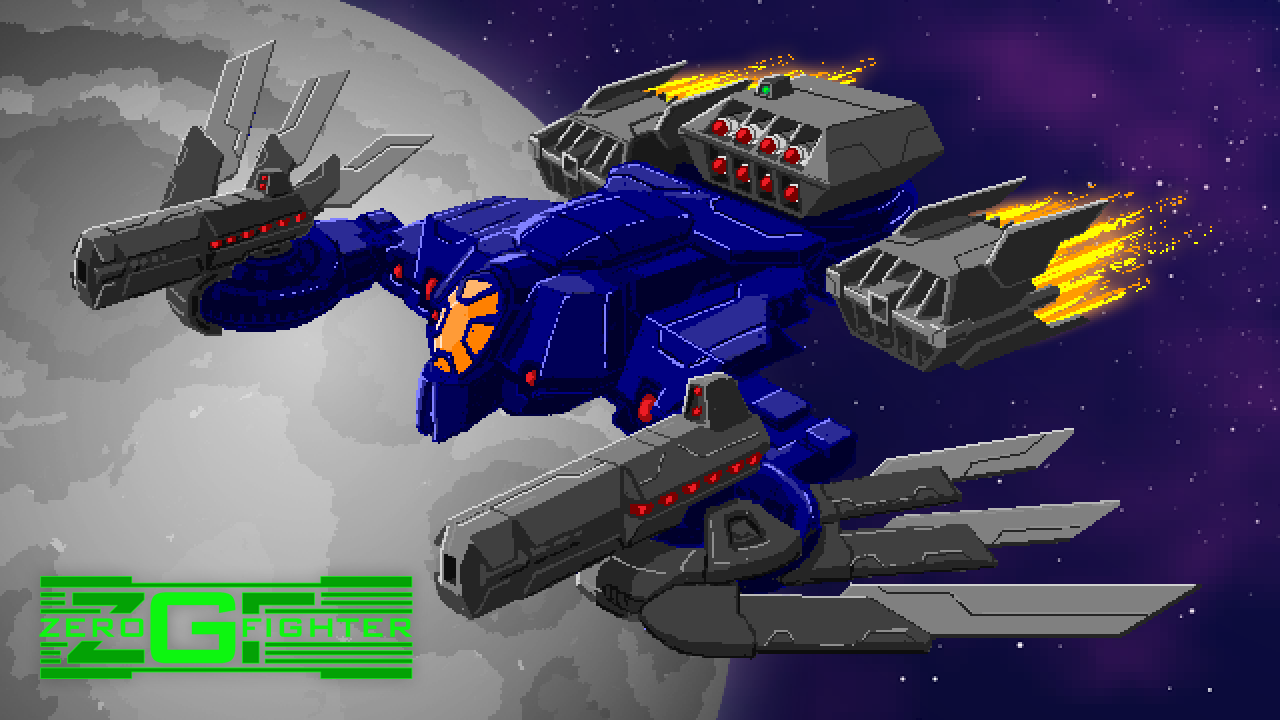 Zero G Fighter
A downloadable game for Windows
Fly. Shoot. Survive. Space gives zero f***s.
Zero G Fighter is a 2D, top down, physics based, space combat game. Pilot your ship through hazardous environments using the ship's thrusters to maneuver safely around debris and space objects while fighting off an alien horde.
Space combat in Zero G Fighter deviates from typical twins stick shooters. There is no gravity or air friction to slow you down so Newton's laws of gravity take over and once your ship is in motion it stays in motion.
Fear not! Your craft is nimble and controlled bursts of your thrusters will have you flying circles around your enemies and blasting them into the void with your auto-cannons.
---
This game is hard. It's meant to be. Good luck.
This Windows PC early access version of the game is content complete and includes all planned features, levels, enemies, and game modes. It fully supports using a game pad, or keyboard and mouse.

Remaining development tasks are focused on squashing bugs, optimization, and general enhancements to art and features. (That's just a fancy way of saying I'm still making it better under the hood.)

If you want to keep tabs on it's progress follow @hrcnfloyd on Twitter.
Download
Click download now to get access to the following files:
Zero G Fighter 0.2.1.exe
68 MB